We provide you with the tools to carry out your own vision with confidence. Whether you are a start up company, non-profit, or educational institution, we help you establish brand loyalty, create genuine content, and build an active and engaged community.
Training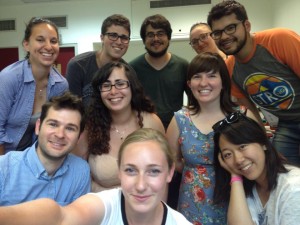 Our mission is to empower you to tell your story. With the help of our personalized workshops and consultations, you will gain the knowledge, skills, and confidence to reach new and larger audiences.
 Workshops
Our tailor-made and interactive workshops and presentations deliver strategic skills directly to your employees, participants, or advocates. Within each workshop, participants immediately implement their new knowledge and gain tangible positive results to utilize in the long run – for themselves and for your company.
Whether you require a one-time "crash course" workshop for quick impact, or choose to run a workshop series, BOMAH empowers large groups of people and inspires a new approach to connect with your audience in the most effective way.
Strategic Consulting
We provide your business or non-profit with personalized consulting services, allowing you to prioritize your needs, streamline your processes, and organically grow your base of engaged customers and followers.
We can help you:
Develop your brand identity
Analyze potential target markets and channels
Set and monitor effective goals
Create your social media strategy
Execute your strategy with confidence
Social media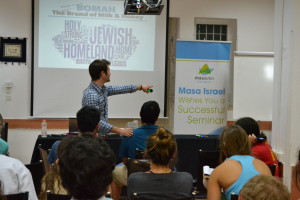 With your vision and values alongside BOMAH's highly effective marketing strategy, we work side by side to create, execute, and expand your networks, followers, and engaged users – enhancing your business overall and offering an amazing jump start to any initiative.
Management
With our unique strategy, we will create an online community for you, by running the day-to-day management of your social media platforms. This includes engaging with relevant audiences, sharing valuable content with your followers, and monitoring, analyzing and optimizing your engagement rates.
Advertising
Our experts can set-up and run your advertising campaigns across all social media platforms, including Facebook, Twitter, LinkedIn and Outbrain ads. We believe in honing in on the audience that best fits your needs instead of randomly reaching large numbers of potentially irrelevant followers.
Event promotion
We have a developed a unique 7-step process - and partnered with some cool technology creators- to help you tell your event's story and reach larger audiences. We will help you take the most effective steps before, during, and after your event – to ensure you derive the maximum impact from the hard work you put into planning your experience.
Content creation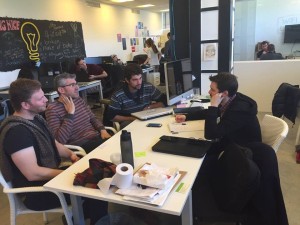 Our storytelling strategy can be applied to every aspect of your marketing efforts. Our content writers can provide you with blog posts, crowdfunding campaigns, social media posts, and marketing campaigns that all incorporate our storytelling strategy to help you develop a personal connection with your readers and inspire them to take action.
When creating your content, we are constantly focused on catching the attention of your industry's influencers, and in helping your expand your reach amongst potential customers and followers.