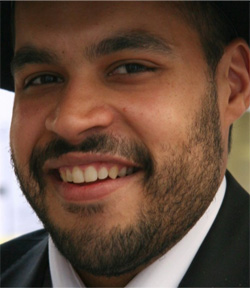 In 2007, Nadav Reis traveled to Israel for eight months to study at Yeshiva. Flash forward to 2016, and that eight month trip still hasn't ended.
During his college years, Nadav's built-in entrepreneurial spirit led him to open a tee-shirt printing company, his first taste of creative design. After officially moving to Israel, Nadav became a freelance web designer. Completely self taught and having honed his skills based on client needs, Nadav quickly became a Photoshop and Illustrator pro.
After years of doing web design in Israel and "meeting some of the most awesome people in the world," Nadav connected with Clark Valberg, Co-Founder of InVision, a platform taking the UX design world by storm. Nadav's creativity and persistence led him to his current position as InVision's Educational Partnerships Coordinator. Nadav is in charge of building and maintaining relationships with accelerators, startups, universities and professors.
"Most people don't dare to dream, but when you do, things do happen; it does work!"
InVision's social media presence is top notch. Their newsletter is sought after, and they've built strong both B2B and B2C communities. Nadav explains they use Twitter to connect to their users, and also keep an eye on what's going on in the design world. Nadav explains "Social media allows you to have access to other people …it makes the world a very small place."
We sat down with Nadav to learn more about his story and to discover more about InVision:
How does Israel inspire you?

There is so much history here, Israel is the land that we've been given, and it is a place people want to be. I feel very fortunate to live here and be part of the history. As far as Israel's technology scene, it is a very exciting time to be here. Our tiny country is booming, and the world is looking to us for future technologies."
What's one thing no one knows about InVision?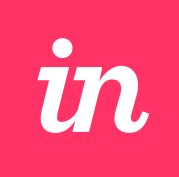 Everyone at InVision works remotely. We get to hire the best talent globally, and work with people with extensive experience. Right now we're at 200 employees, and we're growing fast. 
What's Invision's ultimate mission?

Clark Valberg and Ben Nadel, InVision's founders, created InVision to build an interactive platform to combine mock-ups and portray the look and feel of using the app. Their mission is to cater the platform to the design process, and provide their users with the tools they need to build the product they want. From the whiteboards used for the initial brainstorming stage, to their new service, Inspect, which will allow the user to hand off the design to developers to help them code, InVision is truly an all-inclusive platform.

What do you love about living in Israel? What do you love about the startup culture in Israel?
I love the closeness of everyone in Israel. Everyone I meet is very open and willing to help, and it is very easy to build connections and relationships. Everyone is like one massive family!
Learn more about Nadav, Invision and design everything by visiting InvisionApp.com.