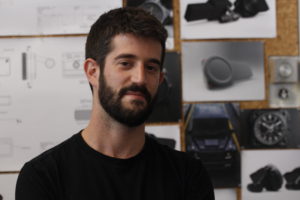 Born and raised in Jerusalem, Yonatan Zimmerman, Co-Founder of ZORE, is no stranger to gun usage. Like all Israelis, was drafted into the Israeli Defense Forces when he was eighteen. He served in a special forces unit, where he spent his days and nights in the West Bank and Gaza.
"During my military service I witnessed friends getting injured. Some were accidents. My best friend took a gun out of storage, thinking that it was empty. He accidentally pulled the trigger and almost shot himself and another commander. This made me think; and I began to wonder how guns could be safer."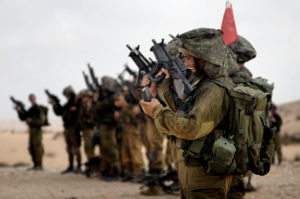 Zimmerman set out to work on a solution for gun safety and gun misuse, and in collaboration with Yalon Fishbein, Zimmerman's partner, ZORE was born as a way to find safe and effective solutions to this international issue.
Most smart guns embed technology inside the gun, drastically changing the product, and making guns less reliable. ZORE is revolutionizing the industry by adding 21st century technological advantages, without changing the mechanics of the gun itself.
Their main product, ZORE X, an external device, is a patented cartridge that locks to the majority of semi-auto guns. Once the gun is unlocked, ZORE X will be ejected upon charge, offering the quickest way for guns to be loaded. ZORE X connects to owners' smartphones, and alerts gun-owners by phone notification if any attempt has been made to move or unlock their firearm.
"We believe in guns; if they're in the right hands. We use 21st century technology to help our customers become more aware and responsible."
The ZORE team uses Facebook, LinkedIn, and Twitter to connect with their target audience through joining online conversations and forums. Their niche market of gun owners, weapon instructors and journalists, are very active on social media, and Zimmerman explains that it's a great way to hear consumer feedback, and get free PR about their product. "Social media is a democratic arena, anyone can express themselves and share their opinion"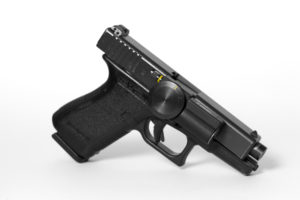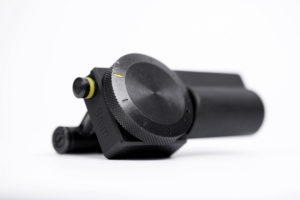 We sat down with Yonatan and asked him a few questions about his life in Israel, and more on ZORE:
1. How does Israel inspire you?
"In Israel, we experience ongoing terror; we live this reality everyday, so the need for firearms as protection is common. As Jews and Israelis, we value life and safety. "

2. What is ZORE's ultimate mission?
"Our goal is to bring 21st century technology to the weapon industry. We don't want to change the mechanical way guns work, but with cutting edge technology, we can turn the standard gun into a more reliable and safer firearm."

3. What's one thing no one knows about ZORE?
"Although everyone on the ZORE team served in elite units of the IDF, we all come from different backgrounds. We're customer-oriented, and we started our mission with a different direction. Instead of focusing on one problem and building a product specific to its solution, we really evaluated our consumer's needs and went from there."
4. What do you love about living in Israel? What do you love about the startup culture in Israel?
"My grandfather dreamed about living in Israel, and I think about how lucky I am to live in this amazing country daily. Israel's accomplishments in the past sixty years are remarkable! The startup ecosystem here is like a small family. It's packed with talented, intelligent, and experienced people eager to help one another without expecting anything in return."
Watch more on ZORE here and support their Indiegogo campaign:
If you're interested to learn more about their products, fill out their customer questionnaire.